Reddi Irritation services all well water systems in the Wichita Metro and surrounding areas.
Wells offer fresh, clean water for whole house or irrigation purposes without those monthly water bills. Give Reddi Irrigation a call if you start to notice poor or no water pressure. We'll give your well system a thorough check and diagnose the problem. Whether is water line repair or well pump replacement, Reddi Irrigation can get your well water flowing again.
Call (316) 858-0780 to schedule a repair today.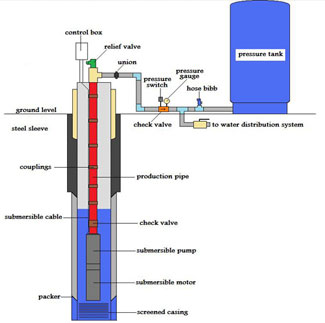 City Water to Well Water Conversion
Looking to ditch your monthly water bills? Reddi Irrigation can convert your sprinkler system or whole house water supply from city water to a well water system.
Give us a call at (316) 858-0780 to schedule a city to well water conversion today.