There is no specific date you should start up your sprinkler system, it just depends on the weather. In Wichita, late March to early May is a common time to turn lawn sprinklers back on for the summer. As long as the ground is thawed and temperatures aren't below freezing, it's safe.
Our sprinkler system start ups including:
Turning on the water supply
Testing each zone
Adjusting all sprinkler heads
Start up controller
Program watering schedule
Checking backflow preventer
Evening and Weekend Appointments Available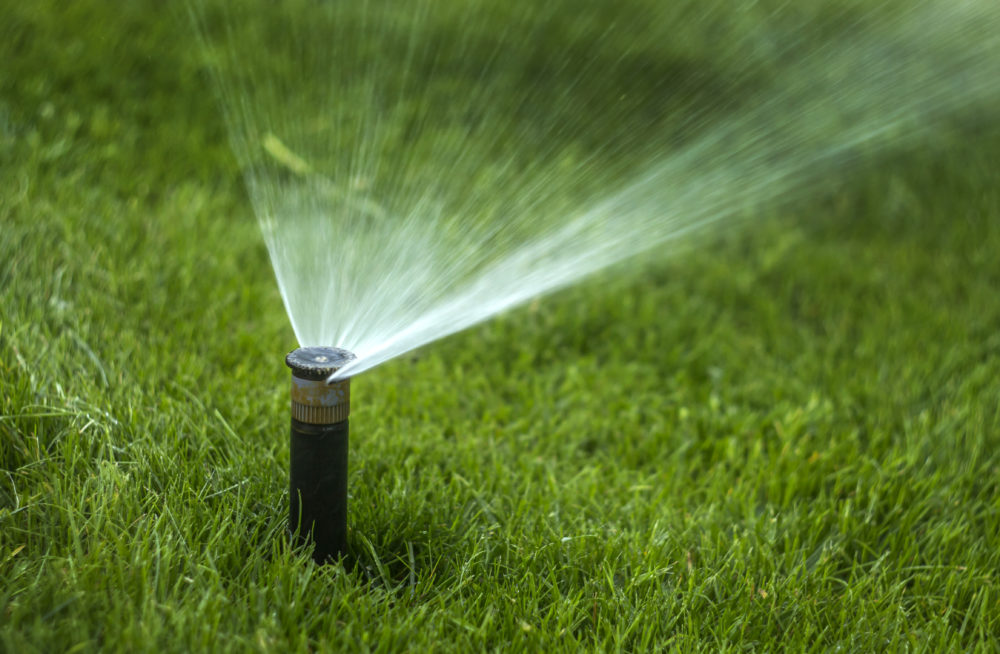 Spring Sprinkler Services
If we find any problems with your sprinkler system, we'll show you the issue and provide an estimate for repair. Our technicians typically have all of the parts needed in their vehicle to repairs during your start up if needed.
If you require more extensive repairs, such as moving lines, installing new zones, or replacing any equipment, adding a wifi controller, etc. just let us know when you schedule your appointment.
We provide complete irrigation services for residential and commercial customers. We work on sprinklers using city water and wells. .
Package Programs
We offer discounted sprinkler maintenance plans that include winterization, and summertime adjustment visits. Our technicians can help you determine which package is right for your lawn.
Backflow Testing
We provide backflow testing and rebuilding services as needed. Exact requirements and certifications may vary by city and water supply source. Learn more about backflow preventers here.