Smart Irrigation Controller Installation
We install and repair smart wi-fi enabled sprinkler controllers in the Wichita area. Smart controllers not only allow you to manage your sprinkler system from your phone, they also provide money saving features to help you reduce water usage and improve lawn health.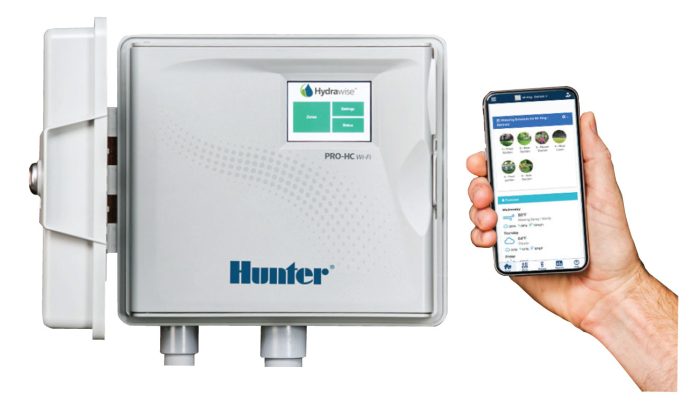 What is a Smart Sprinkler Timer?
Smart sprinkler timers can automatically adjust the amount of time the system waters. This saves money and reduces water waste. The systems connect via wi-fi. Typically these controllers allow remote operation using a smartphone. Multiple companies manufacture these devices, and they can be attached to almost any system.
Automatic Watering Adjustments Reduce Waste
Watering adjustments are made using settings you choose. The controller can connect to real-time weather data, rain sensors, and other tools to determine how much water your lawn needs. When rain is detected, the system can suspend water, and adjust depending on how much rain your received.
Smart controllers can also automatically adjust watering depending on wind speed, temperature, cloud cover, and more. These adjustments help ensure optimal waiting all season, with lower water waste.
Control Your Sprinkler With Your Phone
Smart sprinklers allow you to monitor and control your system using a smartphone, computer, and/or tablet. You'll be able to make adjustments from any location, and see watering data while you are away.